Another Shrove Tuesday and another day making pancakes for others. This year I used a peach reduction and ice cream. Possibly too rich for the Kids.
Next time Leigh will get the fancy crepe and the kids can have them plain.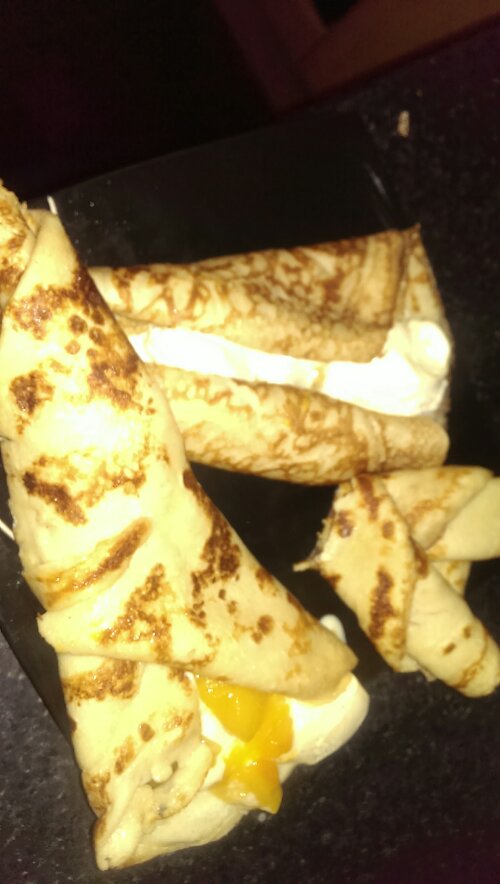 This specific post was created using WordPress for Android on a mobile phone. This explains but not excuses any incorrect or unusual typography, brevity or formatting.