---
Foreword
My sister died just before April 2021, it was sudden, it was heartbreaking. Due to the unknown cause of death there was an autopsy and a coroner's report (without inquest). Today, April 28th, we had her interred at the crematorium in St Helens near to where she lived.

Below is the Eulogy I wrote and read for her and the poem I wrote that was read at the ceremony.
---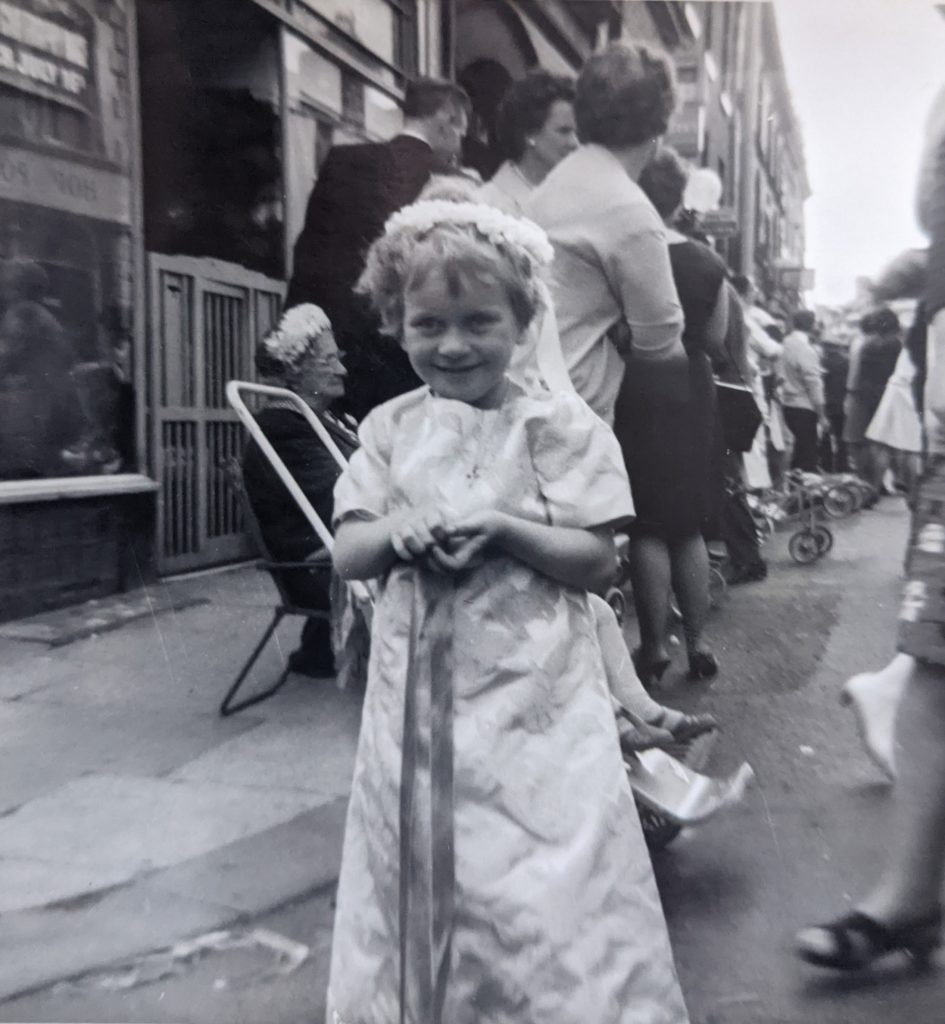 Kathryn Keating: A Eulogy: The Balance of Love
I have to say before I start. When I wrote this, I wondered for a moment what Kathryn would want to say. She'd probably say: don't make a fuss, don't cry too much, or remember the happy times. No bad jokes or swearing. You know, don't cock up the eulogy.
When I think of my sister, I think of the fact that she spent most of her life living in, or near to, Warrington. She had holidays with family. She went abroad to France and Italy. She loved books. She loved science fiction. She loved fantasy and superheroes. She loved Doctor Who, but that's because she was sensible.
She loved music, seemingly when it contained androgenous boys, she was a huge fan of Adam and the Ants and A-ha along with Simon leBon from Duran Duran in the 80s and later IL Divo, I have a small story about that in a minute. She introduced me to New Wave and New Romance, but I don't feel she approved of my choices when I introduced her to Punk, Goth, Metal and Thrash.
She was too young to die. But, sometimes the brightest lights burn out suddenly.
My sister was always happy for others, she had great joy for what the people around her did, or were doing. However, for all of my life that I can remember she carried a great personal sadness. A shame, a sorrow, a loss. A thing that she could not escape. Some people take the pain that is done to them and give it to others. My sister turned it to love. She would not give her sorrow, her anger at what happened, to others. She would always try to shoulder their sorrow instead, feel their pain, take their loss. She knew what it was like to feel the most dreadful anguish and could not bear to have others feel the same.
It defined her in many ways.
My sister rarely got angry when I was younger. Oh she could be picky, ratty, or niggly about silly things. She could get frustrated. But not really angry. Not tear down the walls and howl at the moon angry. Which is rare for a Keating, apparently. It pissed me off because we are an egregious bunch. The only time I was ever able to get her really angry was over the lead singer of A-Ha. She had a major crush on him. When I read that he was engaged to a girl called Rose and there was a picture in the paper of him with a tattoo of a rose. I used that as a way of winding my sister up. I went to town. For no good reason other than I am an ass hat. She tried not to rise to the bait. But I was pretty persistent. I don't know where I get that stubbornness from as I think of a family of Bates nearby. That was the day I ran out of a room and she threw a table at me. I got away but we had a broken door and a damaged table.
It was the only time I can recall her being genuinely mad, screaming at me level of madness. Because she was kind. It took a sweet natured soul like me to make her really mad.
How do we judge a life? How do we discuss how it was filled? How was it worth living? I was thinking about this because Prince Philip passed away recently and so there has been so much media attention, so much public outpourings, discourse and even some anger. So it made me think of how we often judge a person based on their achievements. Sometimes we might mention the love, or joy they brought to others, but mostly we judge people on what they did, not just who they were. So I thought of my sister.
Kathryn was the eldest child of Sheila. Blessed with a mother's love, she also took on that role, to give love to others. When I was a young child she seemed as old to me as any adult. I was still three when she became ten. She would take me to the park, she would read to me, teach me numbers and tell me what the world meant.
My earliest memories are of standing on the back rail of her tricycle as she raced through the streets, me holding on for dear life and screaming with pleasure. She filled my world, I can remember the feeling of her hair brushing my face as we raced along the pavement or when I was pushed on a swing on the park which we called the Cowfield.
She was that for all of us. She did not have children of her own, but she was like a mother, or more a grandmother, probably the best ever auntie to all of us. To my brother, Simon and his wife Cathey she helped raise Steven, Jenny and Liam. Then she helped, as much as she could, to raise Jenny's children Joshua and Caitlin. She was there for me and Leigh for all of our children, Benjamin, Elliott, Asher. And to Steven and Sam's son, Lewis who was a light in her world, he was her little man, they all were. Finally she adored our littlest Keating, Mila, daughter to Liam and Alex. She felt rewarded that finally she had another niece along with Kaitlyn. Another little girl in the family. She wanted to mother us all. To hold us, protect us, smother us with love and gifts, her every thought was for others.
We can judge a life on the balance of love. How much they gave versus how much they received. In that my sister's life was flowing. It filled everyone around her. She loved us all deeply. More than some of us deserved. So much that we can only hold our breaths and miss it. She filled her life with her family. With her devotion to us. To our mother and to our sister.
I think that might be the better value of a life. How much you give versus how much you receive. We can all do better, but the best you can hope for is a balance of the same in and out. Statistically it is impossible for everyone to give more than they receive, the average will shift. Some have to be worse, some have to be better or everyone has to be average. I know I did maths in a eulogy, and Kathryn right now would be raising her eyebrows, rolling her eyes, and declaring me to be a nerd.
My sister gave much more love into the world than I think it could afford to balance.
For my sister, Lesley, my heart aches. She and Kathryn seemed fixed together. Bonded as sisters with a deeper shared understanding, theirs was a friendship few will ever know. They should have been old ladies together, grey haired and wobbly, with a deep smell of Vicks vapour rub, tutting at fashion and laughing at the haircuts of the young, yelling at people to pull their pants up or try wearing a skirt and not a belt.
We have been robbed of that double act, so we are all going to have to expect Lesley to play both parts and tell us what Kathryn would have said. I asked Lesley if there was something she wanted to say. Her answer:
"Tell them the old git shouldn't have left me alone without her, it's not fair."
So we say goodbye to Kathryn, my sister. But I think I have lost someone who was also like a mother, or a grandmother, a lover of people, a lover of family, a confidant, a fellow geek. I lost not just a sister, I lost a part of myself, I lost a friend.
I feel I carry some inescapable sadness, losing so much love from her. I guess that's a cost in the balance of love.
---
I call for you
I called for you,
You were not there.
I looked for you,
But there wasn't even your shadow.
I listened for your voice,
But I could not hear it.
I waited for your touch,
And felt nothing.
No matter where I looked, I could not find you.
Not in any photographs,
Not in the many stories,
Not in words, not in letters,
Not in songs or any film we shared,
You were gone.
In the darkness, I thought I saw you,
At night,
When you'd just left.
But, it was just an echo,
Thoughts grasping desperately
Sorrow crafting phantoms.
A Hope,
Now Forlorn.
I needed you,
To be here.
I wanted you,
To hold me close.
Reminding me,
That it's okay,
That it is all right,
That we'll survive,
That you'll be there

But.
You're not here.
And then I remembered,
A thing you said,
That was so long ago,
I barely remembered.
It brought back,
The laugh we shared,
That trip we took,
The song we heard,
The words we said,
The films we saw,
The books we read,
Those games we played,
Those things we shared,
The way you looked,
The way you cared.
And you were there.
(Mark Keating, April 2021)