When I woke up this morning it was raining quite hard, but as I stepped out of the door the clouds were clearing, the wind was dying to a cool, and refreshing, breeze and there was a smell of Autumn wafting in the air. So I decided to take a longer walk to work along the canal. I also turned on the pace keeping app. so I could measure the time it took me to get to work and the distance as it was something that intrigued me.
Below are the images from the walk and the pace stats.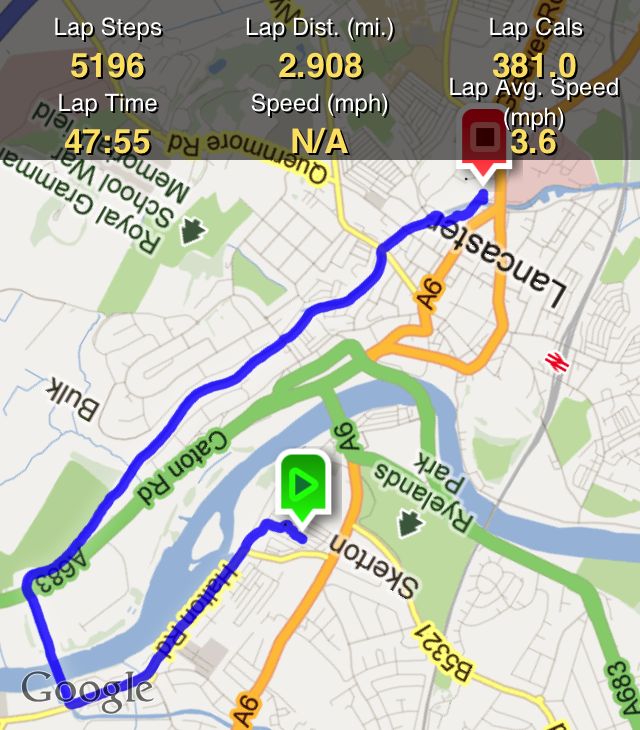 So I did 5K steps in 48 minutes, which was almost 3 miles (I average 1800 steps to a mile) with an average mph of 3.6 miles – a good speed for walking at I feel.